The quintessential San Francisco experience
It's no surprise that Fisherman's Wharf is one of San Francisco's most renowned tourist destinations. Located along the city's bayside waterfront, Fisherman's Wharf offers an extraordinary variety of things to do, see and eat. Here are just a few of the many attractions you'll find:
Pier 39
From Aquarium of the Bay to Hard Rock Café to Magowan's Infinite Mirror Maze, Pier 39 offers an array of family-friendly fun. You'll also find countless curiosity shops, top-notch restaurants, a "7D" theater experience, and live street performers like jugglers and magicians. While you're there, don't forget to say hello to the sea lions congregating around the Pier's K-Dock.
Pier 45
Just a half-mile west of Pier 39, Pier 45 offers a number of attractions geared toward history enthusiasts. In addition to taking in-depth tours of two restored WWII-era Navy vessels, visitors can explore the Musée Mécanique with its assortment of antique coin-operated mechanical instruments and vintage arcade games.
The Exploratorium
Fun for kids and adults alike, the Exploratorium is a hands-on discovery museum where the fields of science and art converge.
Ripley's Believe It or Not!
If you have a penchant for the bizarre, this museum is for you. Peruse a whimsical assortment of oddities from around the world, including shrunken human heads and rare animal skeletons.
Madame Tussauds Wax Museum
In the San Francisco annex of this worldwide museum chain, you'll find three floors filled with life-size wax replicas of famous politicians, athletes, musicians, actors and other celebrities.
The San Francisco Dungeon
Part history lesson, part thrill ride, this spooky excursion through the darker aspects of the city's 200-year past features live actors, 360-degree sets and a boat ride.
Food, sightseeing and more
In addition to hosting an array of unique sights and activities, Fisherman's Wharf is a hot spot for some of San Francisco's best food. Get fresh seafood straight from the Bay at Scoma's Restaurant or enjoy some famous clam chowder and sourdough bread at Boudin Bakery Café. Not a seafood fan? No problem—there's no shortage of culinary options to choose from in this diverse district.
You'll also find a variety of sightseeing opportunities at Fisherman's Wharf, including guided tours by ground, sea and air. Basically, if you can think of an entertainment activity, you're likely to find it at Fisherman's Wharf!
Visit website: fishermanswharf.org.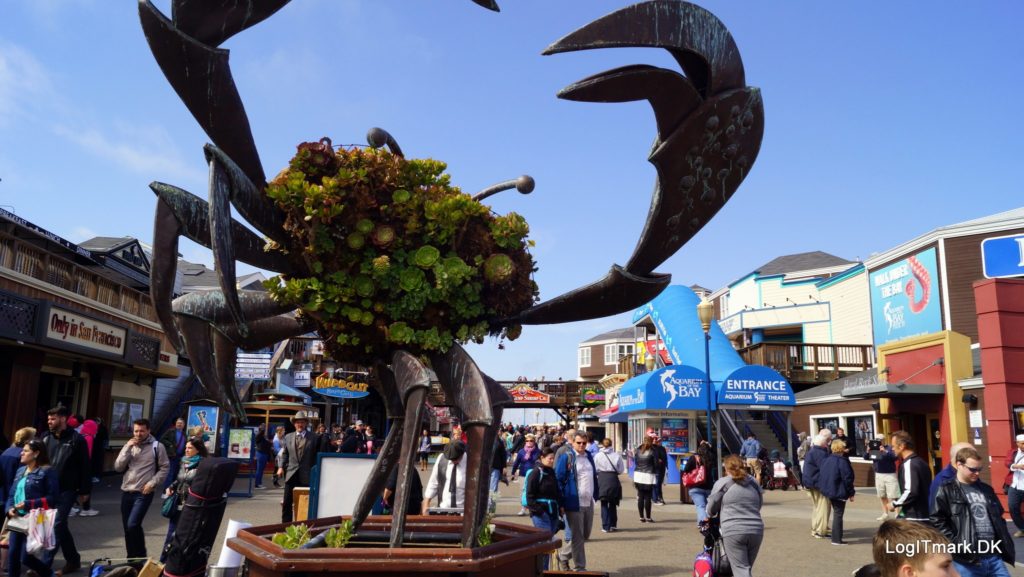 Photo by Mickey Løgitmark, licensed under CC BY 3.0.