Walk amongst the giants
Most people visit San Francisco for its urban and marine life, but some also come for its wildlife. Situated just outside the city on Mount Tamalpais, Muir Woods National Monument is a must-see attraction for visiting nature lovers. The 554-acre forest is home to a rare proliferation of old-growth coastal redwoods, one of the few remaining stands in the San Francisco Bay Area. These hoary giants can grow hundreds of feet tall, and some are aged more than a millennium! In terms of sheer majestic splendor, the city's most elaborate high-rises can't hold a candle to these natural skyscrapers.
Muir Woods' main hiking trail is a 2-mile paved/boardwalk loop that leads hikers into the heart of the old-growth forest alongside Redwood Creek. From the main path, serious hikers can divert to several unpaved walking trails that extend into neighboring Mt. Tamalpais State Park. Additionally, there's an ADA-accessible half-mile trail that loops through Founders Grove.
During your hike, you'll see a unique array of wildlife, including birds, squirrels, and deer who call the forest home. If you're lucky, you might see endangered species such as the coho salmon or the northern spotted owl. At the very least, you'll probably come across a banana slug!
At the Muir Woods Visitor Center, guests can browse educational exhibits on redwood ecology and purchase books and gifts from the store. Also, the Muir Woods Trading Company café and gift shop provide deli food items and souvenirs. Youll find restrooms located in the entrance plaza and the café.
Due to Muir Woods' popularity, reservations are required for both vehicle parking (an $8 fee) and shuttle rides (a $3 fee for riders 16 and older). Please note that these reservation fees are in addition to the $10 park entrance fee. Marin Transit provides shuttle service to Muir Woods from Sausalito, Marin City, and Mill Valley (Route 66) on all weekends and holidays and during select peak weekdays.
Visit website: https://www.nps.gov/muwo/index.htm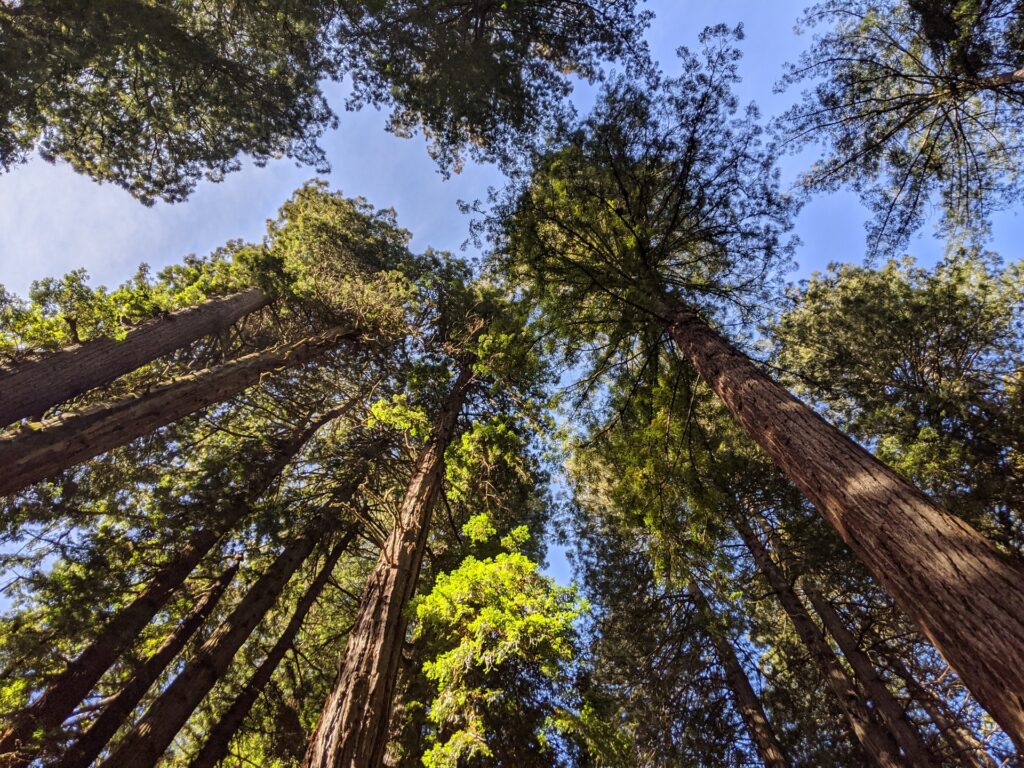 Photo by Jonathan Saleh on Unsplash